About Us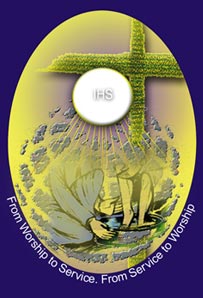 Our Mission
Our Mission is to live a life of Eucharistic Adoration and to serve the people.

Who we are
The Sisters of St. Joseph of St. Marc is an international Congregation, founded in 1845 by Reverend Father Pierre Paul Blanck at Saint Marc in Alsace, France. God led us from France to Germany, to Switzerland, to America, to India, to Ukraine, to Africa and to the Philippines.

The order was registered in India in 1979 as per MP registration act of 1973. Our Provincial house is at Indore in Madhya Pradesh. We work in various fields, at locations across India.

Our Activities and Projects
We are engaged in activities and projects which enable us to live our motto: "The Need of the hour is the Will of God". When we see people in need, we feel God is calling us to help out. We are active in the following areas:

1. Health care - we run hospitals, dispensaries and mobile clinics, a rehabilitation center for T.B. patients and a center for treating Leprosy patients.

2. Education – we run schools and boarding houses for children. We also conduct various non-formal educational courses and training for school drop-outs and underprivileged children.

3. Social Service in Villages and Slums

4. Prison ministry

5. Care for the elderly

6. Care for Street Children

Future Vision
Plans for the future include setting up a School for the Handicapped and Care for HIV patients.